Where I've Been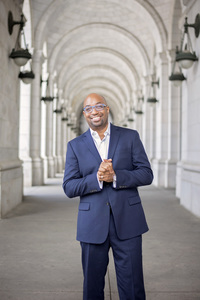 Tue. Oct. 3, 2017
Featured Author
MOJA Festival
1:45pm-3pm Burke High School
7:30pm City Gallery
Charleston, SC


Thurs. Oct. 5, 2017
Featured Speaker
Future of Storytelling Summitt
Snug Harbor, NY


Friday. Oct. 6, 2017
Keynote Speaker/Featured Author
College of William & Mary
Williamsburg, VA

Wed. Oct. 11, 2017
Solo Book Tour
Promise Middle School
Camden, NJ
Solo Book Tour
Free Library of Philadelphia
Central Branch
Philadelphia, PA
Saturday, Oct. 14, 2017
Speaker
Indivisible Symposium on Social Justice and Litarature
Conversation with Cornelius Minor
Center for Teaching Through Children's Books
Skokie, IL


Mon. Oct. 16, 2017
SOLO Performance and Signing
7pm Politics & Prose
**Opening week of new location**
Location: Politics and Prose Bookstore at the Wharf
70 District Square SW, Washington DC 20024

Wed. Oct. 18, 2017
Featured Author
Brunswick School
Greenwich, CT
Thur. Oct. 19, 2017
Featured Author
Greenwich Village School
Greenwich, CT
Fri. Oct. 20, 2017
Keynote Speaker
Maryland Association of School Librarians
Upper Marlboro, MD
Sat. Oct. 21, 2017
Keynote Speaker
Read Up Greenville Festival
The Peace Center of the Performing Arts
Greenville, SC www.peacecenter.org
Mon. Oct. 23, 2017
Featured Author
Green Hedges School
Vienna, VA
Featured Author
George C. Round Elementary
Manassas, VA
Tues. Oct. 24, 2017
Featured Author
Trevor Day School
New York, NY
Wed. Oct. 25, 2017
Keynote Speaker
Hudson Valley Fall Into Books
Kingston, NY
Thur. Oct. 26, 2017
Keynote Speaker
NYSEC Conference
Marriott Albany
Albany, NY
Thu. Nov 2, 2017
Keynote Speaker
Virginia Association of School Librarians
Chantilly, VA
Fri. Nov 3, 2017
Keynote Speaker
Houghton Mifflin Harcourt National Literacy Summit
Nashville, TN
Panelist
YALSA Symposium
Louisville, KY
Sun. Nov 5, 2017
Performance and Book Signing
Busboys & Poets
3pm-4pm
Location: (Takoma) 235 Carroll St NW
Washington, DC 20012
Mon. Nov 6, 2017
Featured Author
Scholastic Book Fair
Brooks Middle School
Chicago

Tues. Nov 7, 2017
Featured Author
Scholastic Book Fair
All Saints Catholic
Naperville, ILL
Featured Author
Carl Sandburg Middle School
Mudulein, IL
Thurs. Nov 9, 2017
Literary Pep Rally Performance and Book Signing
Schenectady School District
Schenectady, NY
Tues. Nov 14, 2017
Featured Author
Miami Book Fair
Evening Series: A Conversation between Kwame Alexander and Edwidge Danticat
6pm

Wed. Nov. 15, 2017
Featured Author
Miami Scholastic Book Fair School Visit
Miami, FL
Thur. Nov. 16, 2017
Literary Pep Rally, Performance and Book Signing
Houston ISD
Worthing High School
Houston, TX
Talk and Book Signing
5pm - 6pm
Blue Willow Book store with neighboring librarians/educators
http://www.bluewillowbookshop.com/event/kwame-alexander-0.
Houston, TX
Fri/Sat. Nov. 17-18, 2017
Featured Author
Savannah Children's Book Festival
Savannah, Georgia
Nov 20, 2017
Featured Author
The Odyssey School
Stevenson, MD


Nov 28-29
Featured Author
International School Visits
Milan, Italy


Nov. 30 - Dec. 3
Special Guest Author
Montreuil Book Fair
Paris, France


Dec. 4
The Opposition Show with Jordan Klepper
Comedy Central
New Yor City

Dec 6
Unity Preparatory of Brooklyn Charter School

Speaker
People of Color Publishing Launch
Society of Illustrators
New York City, NY


Dec. 11
Keynote Speaker
LA Literacy Lifts
Los Angeles, CA

The Oaks School
Los Angeles, CA


Dec 13
Featured Author
Burgundy Farms Country Day School
Alexandria, VA

Feature Author
Our Lady of Good Counsel Catholic School
Vienna, VA


Dec. 14
Brox Preparatory Charter School

Speaker
NYC Department of Education Conference
New York, NY


Jan 10 & 11 2018
Featured Author
Lafayette Public Library & Edgar Middle School
Lafayette, Louisiana
http://www.katc.com/story/37180900/lafayette-public-library-to-kick-off-lafayette-reads-together-program



Jan 12 - 16
Nominee
NAACP IMAGE Awards
Los Angeles, California


Jan 20 - 25
Coordinator
Literacy Empowerment and Action Project
Ghana

Feb 7
Featured Author
The Steward School
Richmond, VA

Feb 16
Keynote Speaker
Write to Learn
Osage Beach, MO

Feb 26
Feautred Author
Burgundy Farm County Day School
Alexandria, VA

Feb 28
Featured Author
Kalamazoo Central High School
Kalamazoo Public Library
Kalamazoo, MI

March 1
Keynote Speaker
NEA Read Across America
Washington, DC

March 9
Featured Author
Weston Middle School
Weston, MA

March 15
Keynote Speaker
HMH Leadership Conference
Boston, MA

March 20
Keynote Speaker
NAA Conference
France

March 24
Keynote Speaker
Oxford Literary Festival
London, UK

April 2
REBOUND Tour!