WHY FATHERS CRY AT NIGHT: Book Release, Tour & Podcast!
Tuesday, May 23, 2023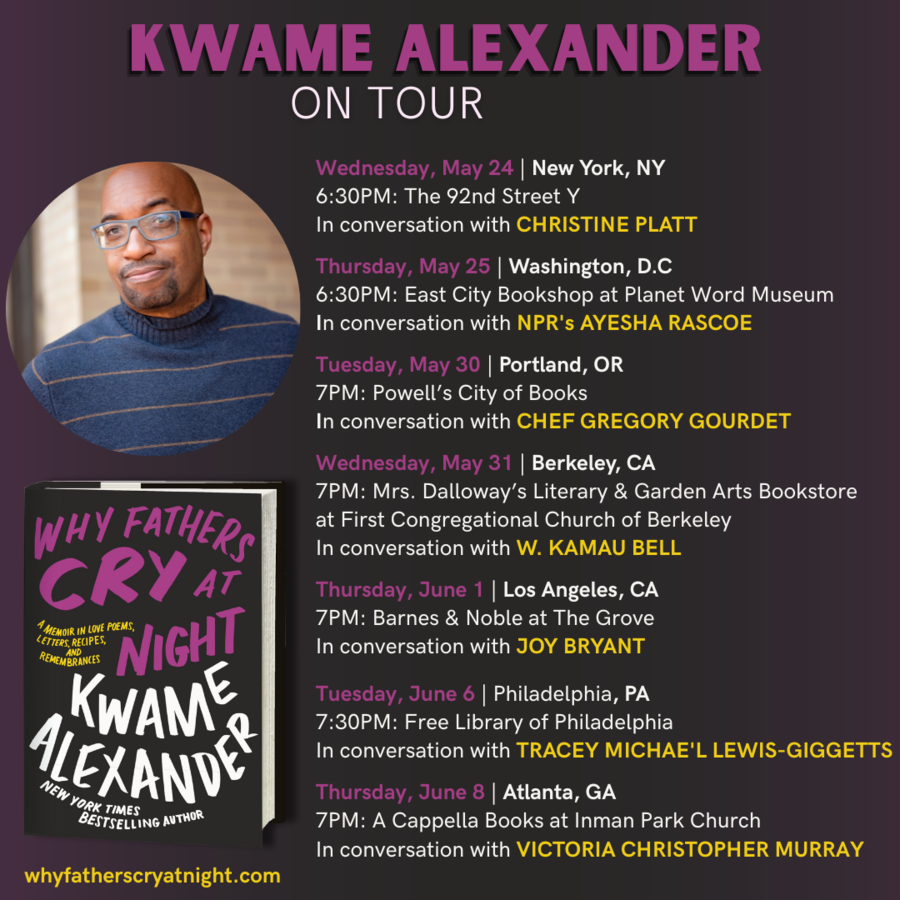 I'm going on a world tour…AGAIN! And, I'll be talking about the thing my dad says I love to talk about the most. Me. Oh my.

Seriously though, this book is different from anything I've ever written. It's my memoir, Why Fathers Cry at Night. I'll be sharing stories on tour about longing, love, and loss, discussing the lessons we've learned - and unlearned - and the ones we are still learning, with some special friends along the way.

Come meet me and join the conversation. I'll tell you what was going on in my life behind the scenes of all the bestsellers, awards, and endless acknowledgements. And, you might even get to meet my dad. My loves. And my sisters.

I'm getting vulnerable, and slowly, "peeling away the layers of the onion." My onion. Bring Kleenex. For me. For sure.

You can find Why Fathers Cry at Night at a bookstore near you on 5/23, published by Little, Brown and Company. And keep an eye out for my new podcast Why Fathers Cry, inspired by the memoir and premiering June 2023. Listen to the trailer and subscribe now on Apple Podcasts, Spotify, and most major podcast platforms. For more info on the book, tour (including ticket links), and forthcoming podcast, visit whyfatherscryatnight.com.
Special thanks to all of the wonderful in-conversation partners, bookstores, and venues across the tour. Check out the full tour schedule here!