Upcoming Summer Events in Atlanta, Chautauqua, & Martha's Vineyard!
Friday, July 28, 2023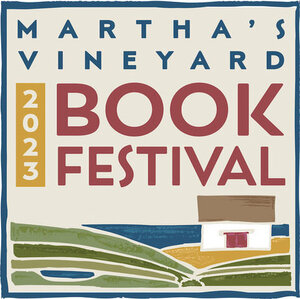 Heading back out on the road for a series of upcoming events. If you're planning to be in Atlanta, Chatauqua, or Martha's Vineyard, we'd love to see you!
Saturday, July 29
National Book Club Conference
11:00am ET
Atlanta Marriott Buckhead Hotel & Conference Center
Atlanta, GA
Wednesday, August 2
Chautauqua Institution Lecture Series
10:45am ET
Chautauqua Amphitheatre
Chautauqua, NY
Saturday, August 5 and Sunday, August 6
Martha's Vineyard Book Festival
Chilmark Community Center Festival Grounds
Martha's Vineyard, MA
2:30pm ET, Sat. 8/4: "Reckoning with Identity in Memoir: The Self on the Page" panel discussion featuring Kwame Alexander (Why Fathers Cry at Night), Nicole Chung (A Living Remedy), Christian Cooper (Better Living Through Birding), Michelle Miller (Belonging); moderated by Emily Greenhouse, Editor, The New York Review of Books.
8:30am ET, Sun. 8/5: Kwame Alexander in conversation with Angela Ards, discussing his latest book, Why Fathers Cry at Night: A Memoir in Love Poems, Recipes, Letters, and Remembrances.
Sunday, August 6
15th Annual AAMBC Literary Awards
7:00pm ET
Riverside EpiCenter
Austell, GA
Monday, August 7
An Evening with Kwame Alexander
In conversation with host and moderator, WABE's Rose Scott, discussing Kwame's memoir, Why Fathers Cry at Night: A Memoir in Love Poems, Recipes, Letters, and Remembrances.
6:00pm ET
Fulton County Library
Atlanta, GA