Kwame Alexander & Damani Johnson Receive 2023 Humanitas Nomination!
Tuesday, August 15, 2023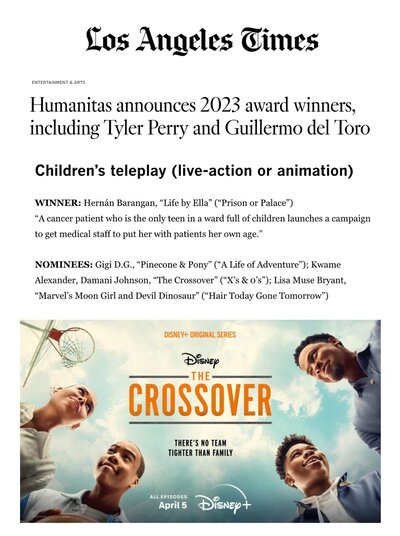 Honored and thrilled to share that Kwame Alexander and Damani Johnson received a 2023 Humanitas award nomination for The Crossover ("X's & O's" episode), in the category of Children's teleplay (live-action or animation)!
Since 1974, The Humanitas Prizes have been awarded to honor professional film and television writers whose work exemplifies the art of screenwriting while exploring the human condition in a nuanced, meaningful way.

Congratulations to the entire production team, cast, and crew of The Crossover series, streaming now on Disney+!